Merry Christmas everyone!
We all got up around 6:30am to open presents, since my aunt (who was in town for a couple days from Vegas) was coming around 7:30. After presents, we ate breakfast - a full breakfast, not just Pillsbury Orange Rolls like we traditionally do - and then we talked and stuff and my dad and my aunt messed around on Google Earth for a while.
Anyway, time for the typical present list I put up here for Christmas:
-Black sweater (early gift)
-Black casual pants
-Dark wash jeans
-Orange baseball cap with flowers & butterfly
-$50 cash
-Gold clip bookmark with black cross and cloisonné detail (I think it's cloisonné, anyway)
-Triangular highlighter
-2 packs of the Write Dudes ballpoint pens
-3-pack of Pokémon TCG booster packs, HS Triumphant set (with special Porygon holo & a game coin)
-Allscripts pedometer
-NLT Manga Bible (see the box and the cover below)

-Jones New York in the Classroom T-shirt (that's a model wearing it btw, not me)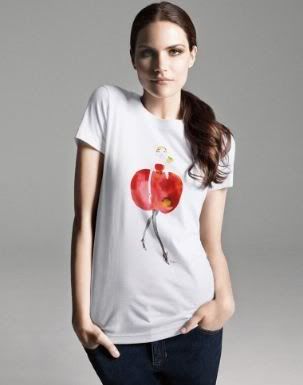 -Style & co. blue T-shirt w/ faux white layering (i.e., it looks like you have another shirt on underneath, but you really don't)
-The Chronicles of Narnia: Voyage of the Dawn Treader Aslan poster
-Godiva Gems box (I got Dark Chocolate originally, but I swapped with my dad for Milk Chocolate since we all got Godiva Gems boxes from my aunt)
-Starburst Sweet Game Book
-Two packs of "wedgie free" underwear (it actually says "wedgie free" on the package. I'm not making that up)
-2-pack of Volumes 1-2 of Avatar: The Last Airbender Book I: Water
-Glass Coca-Cola cup
-Light green pajama set with pink trim and cute white sheep on it
-Various mini candy - Mini Milky Way, Mini Milky Way Midnight, Mini Twix, Mini 3 Musketeers
-Fluffy peach-colored robe
-1 Fry's Turkish Delight
(yep, Turkish Delight exists! I'm glad, because trying to make it yourself is ridiculously hard; trust me, I tried)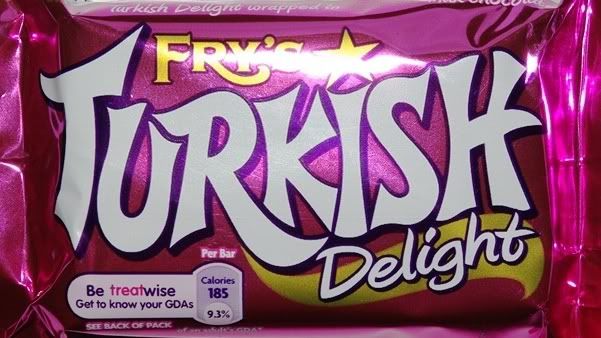 -1 roll of Mentos, mint (original) flavor
-Timbuk2 Villiage Violet/Barley Nylon Kindle Envelope Sleeve
(I got an Amazon Kindle for my birthday, and now I have a case! No more worrying about it breaking in my backpack)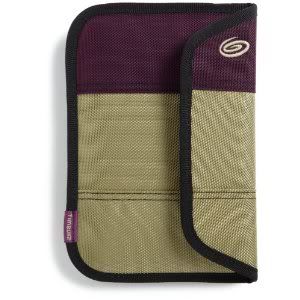 -GelaSkins Little Red Kindle skin
(this shows it on the Kindle, mine didn't come that way obviously)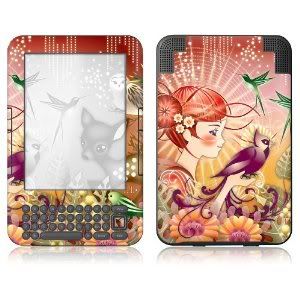 -Movie clapboard keychain
-Black headphones
-Trader Joe's 73% Belgian Dark Chocolate Non-Pareils
(It's become a yearly tradition that I get non-pareils for Christmas. I used to always get a Life Savers Story Book too, but that didn't happen this year. It's ok though because they only do the Life Savers Story Book now with the Gummy Life Savers, which aren't as good as the classic hard ones).
***
We had a smaller Christmas this year - since none of us had much money - so there were fewer presents, but that's ok. Somehow, I don't mind so much. Having pants - and especially jeans - that fit is great, as lately the only pair of jeans I've had is this pair I got at Torrid (a store for plus size women that is cool but SUPER expensive) that is a size too big and keeps slipping down because I don't have any belts to wear with it. I don't know why I bought the wrong size jeans; I think the day I bought them the clerks brought stuff to me in the dressing room, so I wasn't paying attention. The Kindle case was much needed; I was constantly worried when I took it to school in my backpack that the screen would break. The skin I got for it was a surprise, though I had been looking at them online; it is really cool actually. It kinda goes with my floral-design iPod case too.
The Manga Bible was really cool. While I don't
need
another Bible (I own 4 already - my old NIV Bible that I had to tape the cover back onto, a KJV one in leather that my friend Emily gave me, the paperback ESV Life Recovery Bible that I got from this guy who I'd helped at Loaves and Fishes and told that I was looking for a good Bible, and the ESV Study Bible I got from my parents for I think last Christmas), this one is kinda unique with the cover and the manga pages. Unlike the initial Manga Bible that came out when I was at Loaves and Fishes (
this one
, I think), this one has not just manga representations of Bible stories but the whole text of the Bible as well. And the manga part is done by NEXTmanga, which (according to their website) employs actual Japanese artists. It shows - the art is really well done, very manga-like, and surprisingly accurate (Jesus and his disciples are shown reclining on the floor at the Last Supper, which is what they would've done for a meal in first-century Israel, and in Eden the serpent is shown more like a lizard, with arms and legs, which is what many scholars think it looked like since it was specifically cursed by God after the Fall to slither on its belly in the dust). The translation is the NLT, which is great because I used to have an NLT Bible back in I think junior high and I really liked it. It's one of the "dynamic equivalent" translations (meaning a translation translated more so you can understand the concepts rather than translating word-for-word; "dynamic equivalent" is the geeky industry term for that which I had to learn when I worked at Loaves and Fishes), but that's ok. It also has a dictionary/concordance in the back and a list of "Great Verses to Memorize" (which is good because I was going to try to memorize more Scripture anyway).
Gah I need to stop eating these Mentos. But they're soooo good. Though if we had some Diet Coke I'd be tempted to sacrifice a few for a scientific test, Eepybird style. (Although Mythbusters already tested this scientifically).
(For those who have no clue what I'm hinting at here, stop reading and check out the video below)

I ate the whole thing of Mentos. I'm bad.
I'm still trying to plan websites. I'm blanking on names for my website collective (I figured out that's what I want as a personal site/domain hub) and for my anime/manga guides site. I tried to brainstorm, but to no avail.
We might go to a movie today, it's up in the air. Speaking of which, something else is apparently up in the air - I could end up going back to bakery department. Jose, our new manager, hinted as much to me either yesterday or the day before. It would definitely be better than bagging. Nothing's for sure on that though. Not yet, anyway.
I'm bored. I may watch my neglected videos of the Project for Awesome live show or my new Avatar: The Last Airbender DVD's. Later!