Well, I have finally entered the new console generation. I traded in my GameCube for a Wii!
Here's some pics of the Wii (reduced in size):
The Box (though mine is preowned, it was in the original box)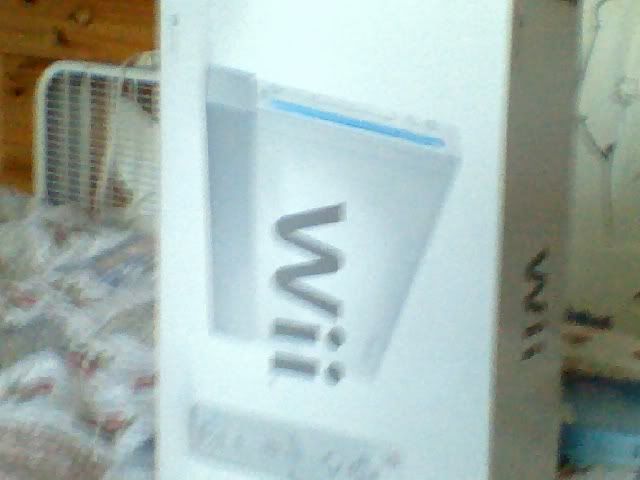 The Wii itself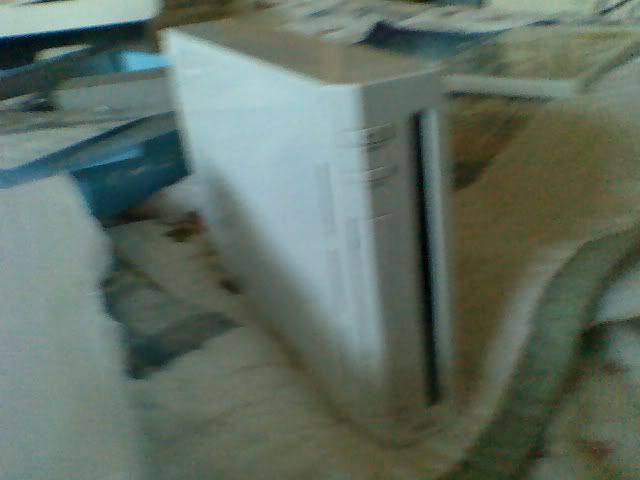 I hold up the Wiimote and Nunchuk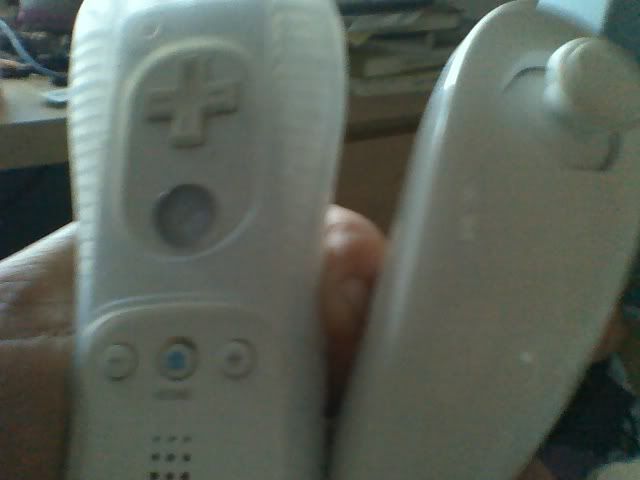 Ok, so the Wii isn't cordless.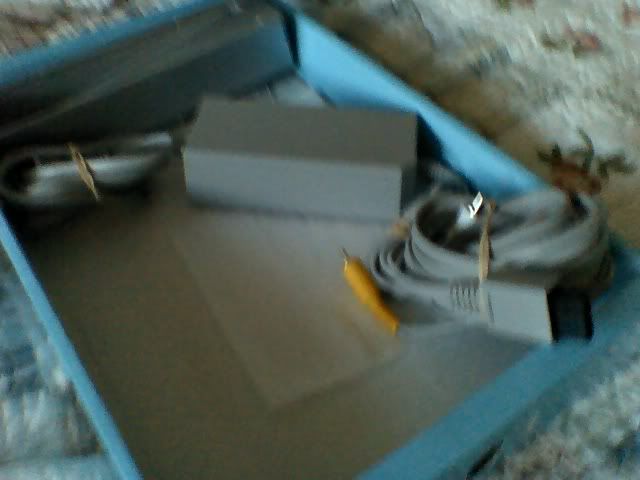 With my dad's help, I got my TV, VCR, and the Wii all hooked up. I had problems setting up the internet on the Wii and getting it to read discs, but I solved those. The trouble was that the SSID for the internet connection was wrong, and I was putting the discs in the wrong way. It still won't read the first disc of
Tales of Symphonia
though. I just cleaned it with a soft cotton cloth and water, like Nintendo recommends, and we'll see what happens.
I didn't end up buying the Wii game I thought I would, because when I asked the guy at the video game store which was better,
Wii Fit
or
EA Sports Active
, he said
Wii Fit
, but
Wii Fit
costs $90 (since it comes with the Balance Board). There's a new
Wii Fit
game coming out in a few months though,
Wii Fit Plus
, so I may just wait for that. I checked out the used Wii games, and ended up getting one I'd read about in
Nintendo Power
and thought was interesting:
Dragon Quest Swords: The Masked Queen and the Tower of Mirrors
. It was cheap ($22.49 used, after the savings from the GameStop EDGE card they persuaded me to get), plus I like RPG's.
Here's a picture: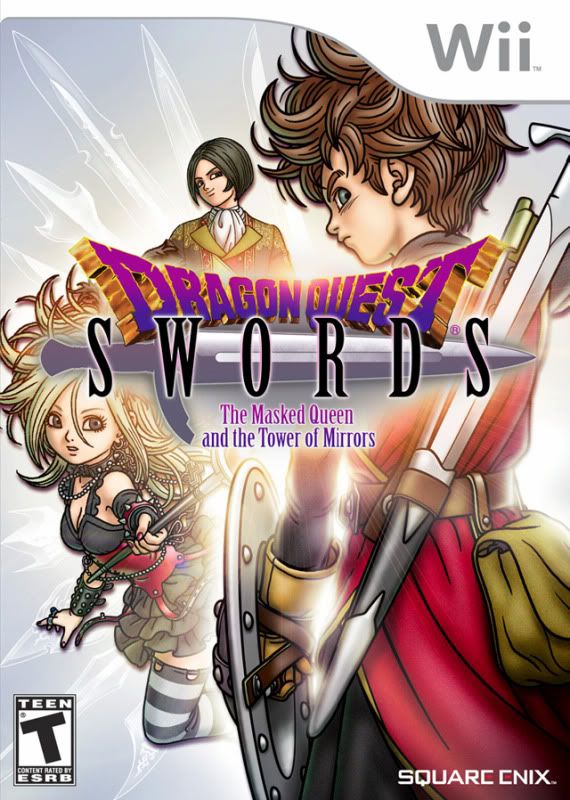 With the $10 from my GameCube trade-in and money saved from the GameStop EDGE card, the grand total was (after our city's ridiculously high sales tax of 9.25%, raised from the general state rate of 8.25%, due to our city needing revenue for a new City Hall) $248.05, less than the retail price of a new Wii system alone. Sometimes buying used pays off.
Recently, I subscribed to a site called
Blogger Link Up
which was recommended on a writing blog I read. I figured I could promote myself as a writer by doing some guest blogging, and Blogger Link Up - designed to link bloggers to other bloggers or to link bloggers to those who want to get bloggers' attention - helps one do that. I already got two guest blogging requests. One is for a upcoming satellite TV station called
Punch TV
. I'm not sure what I'd be blogging on for them though, since I said in my guest blogging request that I would be willing to blog about Christianity, Christian writing, or fiction writing. We also don't have satellite TV at home (we have digital cable).
The other was for a blog called
Catholic Charismatic Prophecies
, which asked me to do a book review. I don't have much experience doing reviews, though, and I'm neither Catholic nor Charismatic.
I sent polite e-mails to both these requests, not flat-out rejecting them, but to ask some questions to help determine whether I should blog for them or not.
I have to go do jury duty tomorrow, so I'm going to try not to stay up too late tonight. I also need to be sure I have my summons handy. So, good night!